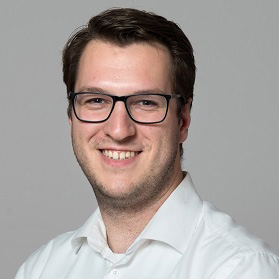 Tom 't Lam

Supply Chain Manager at Quooker
"Quooker grows extremely fast. In order to keep up with the growth in production, we needed procurement tools to get grip on our ordering processes."
Quooker is located in Ridderkerk, where it has 11,000 square meters of business space. More than 180 people work on Quooker's development, production and marketing on a daily basis. At this moment, there are Quooker locations in Belgium, Denmark, Germany, Norway, United Kingdom, United Arab Emirates, Sweden and Switzerland. Since the invention of the original boiling water tap, Quooker is constantly innovating. The Quooker's production is carried out its own production department. Many parts are supplied, but a large number of essential components are produced. The entire assembly takes place in Ridderkerk.
"Quooker is growing extremely fast, each year the revenue growth is about 30 percent. With such rapid growth, communication with our suppliers is becoming increasingly important. A predictable delivery time is also essential. If a lead time is issued by a supplier, we really have to be able to rely on it, so that we can properly manage our stock position and production planning. To keep up with the growth in production we needed tools for chain integration", said Tom 't Lam, Supply Chain Manager at Quooker.
"We wanted to integrate more with suppliers and communicate more clearly."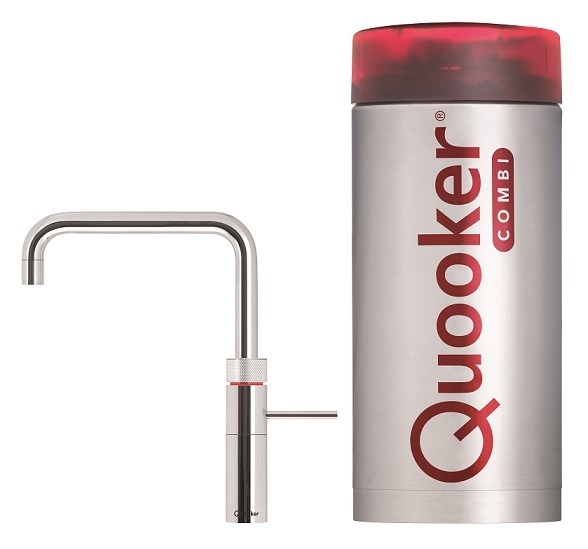 "We sent the purchase orders in PDF format to our suppliers. Then it took one to three weeks to get the order confirmation back in the supplier's format. After that we had to process it manually again in our Exact ERP-system. There was not only a considerable delay but also a lot of manual work in the purchasing process. In addition, in Exact we could not confirm at the level of order rules. We then solved it by adding a note to the main level of the order. This method was obviously far from optimal and the probability of errors was high."
We lost overview and control of the order processes
"The communication about orders that were delivered to the various suppliers for us did not work very well. We do a lot of transport on our own, so we wanted to know exactly when we could arrange transportation to get it here. Combined with the rapid growth of the company, it became an untenable situation. We lost the overview and the grip on the ordering processes. Change was needed: we wanted to integrate more with suppliers and communicate more clearly with them."
Tradecloud fits in well with the working methods of OEMs
"We did not find the range of solutions like this very broad. Our COO Geertjan Woltjes came into contact with Tradecloud through AB Software & Consultancy. Tradecloud proved to be in line with the working method of OEMs in terms of order flows. That is why it was for us the appropriate solution."
Use Tradecloud as a dashboard to keep control of order flows
"We started with one supplier that we know well and with whom we have a good relationship. After a successful pilot with this company, I was able to quickly scale up the number of suppliers. About 45 suppliers at home and abroad are currently connected to the online platform. We also process the order confirmations from suppliers who are not yet connected in Tradecloud. As a result, we now have a real time total overview of confirmed and unconfirmed orders and the status of all orders. We now use Tradecloud as a dashboard to keep control of order flows. We think this works better than the reports that Exact currently offers. If we have to go after something, we immediately see this in Tradecloud and we can then take targeted action towards our suppliers. In this way we can focus on the exceptions in the process."
"Our Asian suppliers also work without problems with the portal."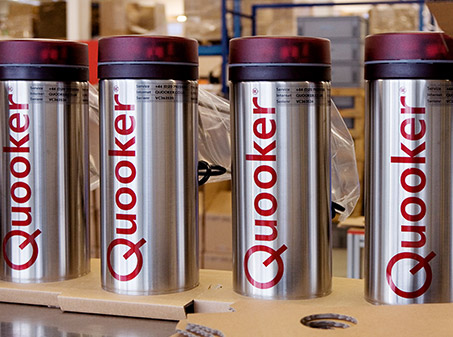 "We have also started Tradecloud with our Asian suppliers. You notice that Chinese suppliers are not used to working with such platforms. The culture is different and the Chinese are more interested in personal contact via telephone and e-mail. What helped is that there is a standard translation into Chinese in Tradecloud. Because working with the software requires a bit of discipline, we offered them extra help and explanation. Many of our suppliers from Europe also work for the automotive sector. Then you see that it is easy: they are already used to similar platforms and the switch will then happen almost automatically!"
"Thanks to the big data in the system, I can set my own metrics."
How does Tom view the added value of Tradecloud? "The system works very intuitively and our employees can use it quickly. It helped us to gain insights. The metrics in the system are very nice because I know where I stand. If something didn't seem right in the system, then we were quickly helped back on the road by the Tradecloud employees. Our suppliers also picked it up quickly. We now have a single overview of what communication there has been with the supplier and we also immediately see where we still have to follow up."
There is a huge amount of data available in Tradecloud
Tom is bursting with ideas and sees the potential of big data for Quooker. "The great thing about Tradecloud is that there is a huge amount of data available from which you can get beautiful metrics. Soon I will be talking to Tradecloud because I want even more metrics that I cannot get from our ERP system." Tom cites as examples the average time that a supplier (or supplier group) needs to confirm an order and the average time that an order is overdue.
"With that kind of metrics I can have a focused conversation with my suppliers." What other possibilities does Tom see? "I would also like to compile my personal dashboards that I can send to someone internally via the various screens that hang on the wall in our company. In this way I make colleagues aware that we have these insights."
Curious what Tradecloud can do for you?