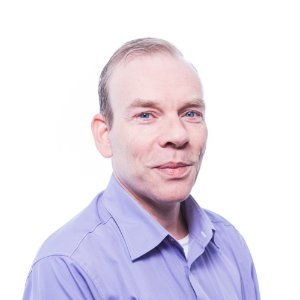 Erik Groten Steenwelle
Logistics Manager at Nooteboom Trailers
"Thanks to the Tradecloud platform, we can work more efficiently. The lead time of purchasing orders is shortened and we deliver faster."
Since the communication about purchase orders is done via the Tradecloud supply chain platform, the delivery reliability of suppliers has improved by leaps and bounds. "By also sharing forecasts and stock information via the same platform, we can strengthen our competitive position as a chain", says Erik Groten Steenwelle, Logistics Manager at Nooteboom Trailers in Wijchen.
Continuous improvement, management by exception and collaboration with chain partners as much as possible. These are the pillars that Erik is currently fully committed to, he said during a Slimstock customer day. During the crisis, he was "in survival mode" for a few years, but now that demand for trailers has picked up again, he is fully committed to innovating and improving the supply chain. Tradecloud, a supply chain platform with which Nooteboom nowadays handles communication with suppliers, plays an important role in this.
"Only look at the exceptions."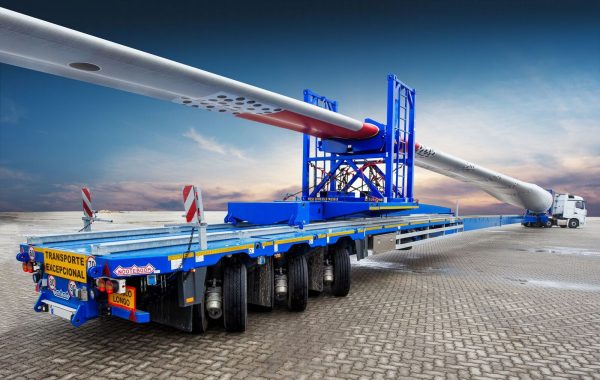 "You can automate everything that runs within the normal lines. You have to focus all your attention on what falls outside of that. " Erik also extends this idea within the supply chain. "By linking the new portal to our ERP system, all relevant information about purchase orders, including documents and drawings, is automatically uploaded and shared with suppliers. Suppliers can view, modify and confirm a purchase order. We will then automatically receive a notification again, after which we only have to view the exceptions."
Connect as many suppliers as possible
Nooteboom benefits from having as many suppliers as possible join Tradecloud. That is why Erik personally invested a lot of time in making his supplier channel enthusiastic. And with success. "All major suppliers are now connected and have made a link with their ERP. This is not an option for small suppliers, but they can log in directly to the portal via a web browser. The first suppliers from outside Europe have now also joined."
"Everyone looks at the same data."
According to Erik, the new way of chain collaboration will yield major benefits for all parties. First of all, there is the time savings in the purchasing process. "We used to spend a lot of time calling, emailing and coordinating. Sometimes you had to go through the entire organization to ask if someone had received an email. Now that all communication goes through one central location, everything is transparent and clear to everyone. The result is that we can now fully focus on the exceptions here too."
Suppliers can also work more efficiently
The portal also has a positive effect on the delivery performance of the suppliers. "They too can work more efficiently. The turnaround time for purchase orders has been shortened, which means that we can deliver faster. But more importantly, the delivery reliability has increased. How a supplier performs has become fully transparent through Tradecloud, so the supplier can see this himself. You notice that this alone provides an improvement."
Curious what Tradecloud can do for you?