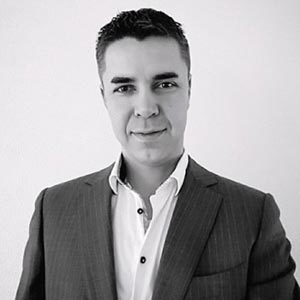 Sander Uljee

Supply Chain Performance Manager at Intersafe
"We have achieved 50% time savings on operational purchasing."
The diversity of products delivered by Intersafe is huge. Consider articles in the categories helmets, safety shoes, workwear, but also fall protection, climbing materials, emergency showers, measuring instruments, safety glasses and hearing protection. These are just a few products from the wide range of products that can change quickly.
Intersafe has chosen the Tradecloud supply chain platform. With the online platform, the wholesale of security products wants to make its purchasing processes more transparent and integrate vendors at the operational level. Intersafe also uses the platform for monitoring supplier performance. "Tradecloud gives us insight and lets us maintain our flexibility. After all, we are a trading house with many items, we want to quickly change our product portfolio," says Sander Uljee, Supply Chain Performance Manager at Intersafe.
"Tradecloud sets parameters based on customer requirements."

"With the Tradecloud platform we can basically manage the entire order process for all suppliers. In practice, we will also do this, although some of our suppliers supply the order data via EDI. We also link this data to the platform", says Sander.
Manage the entire order process for all suppliers
The choice for Tradecloud as a supply chain portal was partly based on platform functionality, but according to Sander, another aspect was really crucial: "Tradecloud is very well able to parametrate the platform based on customer requirements. That's really the power of this provider. For Intersafe, that's important because we could still influence the way we work with the portal."
The implementation is in full swing, commissioning will take place in stages. The first exercises with the portal take place with an imaginary customer, followed by some existing suppliers. "And finally, we continue with all the suppliers we want to work on this way. By the end of the year, we expect to have the Benelux activities live. The French organization will follow", according to Sander.
Improve procurement and supplier reliability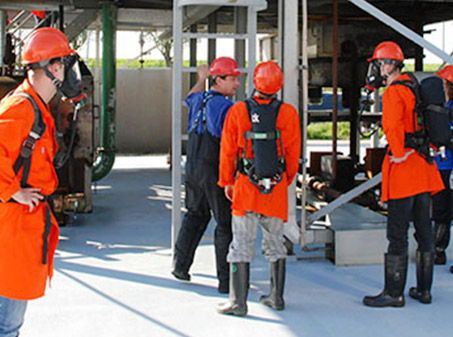 Expectations about the results of using Tradecloud are high. "We want to execute our e-procurement activities more efficiently. There is opportunity for a more transparent process than we have now, especially regarding the incoming goods. Obviously there is a reason for that. Our focus on inventory and outbound activities is in response to the wishes of our customers." Percentually, Sander wants an improvement of supplier reliability by five percent. "That is significant, although it is difficult to express in euros. Tradecloud clearly helps us monitor the agreements made versus performance."
Unlock data from various business software systems to the customer
Intersafe regards the implementation of Tradecloud as a first step in a series of improvements. Sander also wants to gather data from the WMS, the stock optimization software, ERP and webshop in order to have more control over the supply chain. "We can then unlock this information to the customer."
"So nice that we have been able to indicate our own preferences."
"Not only supplier reliability will increase. We also expect to shorten lead times, but in fact, this is one major step towards better relationships with our partners. Cooperation will be largely standardized, and our staff will provide the necessary additional knowledge. Tradecloud supports in a very pleasant way. The approach is tight, the solution is high-quality and flexible. We have also been able to indicate our own preferences, something that is not possible with any supplier."
Curious what Tradecloud can do for you?