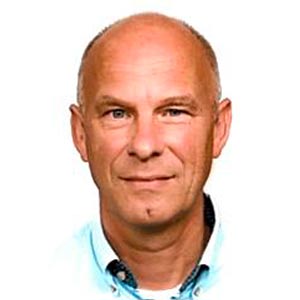 Armand Goethals

eBusiness Manager at Bosch Rexroth
"Tradecloud offers standard interfaces with which you can let ERP systems of different make talk to each other."
The drive and control technology from Bosch Rexroth ensures that machines and systems of all sizes get moving. The company bundles its global know-how of mobile applications, machine applications and engineering, factory automation and renewable energy to develop innovative components and customized system solutions and services. Bosch Rexroth offers customers hydraulic technology, electric drive and control technology and linear motion and assembly technology from a single source.
In 2014, during a Smart Industry theme event organized by FME in the Agro Food sector, Bosch Rexroth first became acquainted with Tradecloud. The former supply chain manager at Agrifac held a passionate talk about 'lean coorporation' and how the Tradecloud portal supported them in doing so. Agrifac as a buyer makes its purchase orders with any accompanying drawings and specifications available to its suppliers via the Tradecloud portal. This means that the supplier always has access to the current, relevant data and documents. The communication about orders and order confirmations is also handled via the Tradecloud portal. Both parties have an easy and direct insight into the order status, the speed of confirmation and late deliveries. "A very useful tool for jointly working on better supply chain performance," says Armand.
"A very nice tool to work together on better supply chain performance."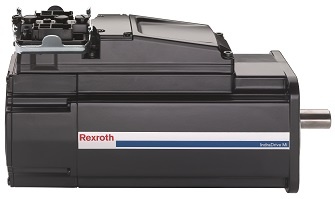 "At the time of the FME theme afternoon, Agrifac was the only Bosch Rexroth customer that was connected to the Tradecloud portal. Rexroth manages its orders in SAP and did not see any advantage in working with the Tradecloud portal for just one customer. After all, orders must be manually retrieved from Tradecloud and entered into SAP, but the SAP order confirmations must also be entered into Tradecloud again."
Tradecloud offers standard connections for various ERP systems
At the end of 2016, a large customer of Rexroth announced that in the long term they would only have order communication run via the Tradecloud portal. Armand: "Tradecloud offers standard interfaces with which you can let ERP systems of different make 'talk' to each other. This has motivated us to also connect to the Tradecloud network. This integration prevents retyping of data from Tradecloud to SAP and vice versa. It not only saves work, but also prevents unnecessary errors and delays in the ordering process. In close cooperation with Tradecloud, a well-functioning connection was set up within a few months.The customer's purchase order is now sent directly to SAP via the Tradecloud portal, where the sales order is then created. It also works the other way around with our order confirmation. Deviating confirmations are immediately identified, so that timely action can be taken."
"More Rexroth customers have now joined Tradecloud and further integrations are following."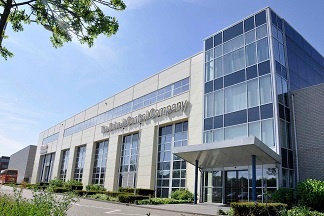 "We went live with the first customer in mid-October. Some start-up problems have been resolved quickly and professionally and the integration is now proceeding to our full satisfaction. Orders are received and confirmed without any significant problems, partly because a lot of attention has been paid to data quality of the item file on both sides."
The portal can help to inform each other
In passing, Armand comes with a nice anecdote. "Immediately after the go-live, the Tradecloud portal indicated to us that we would have delivered an order too late. Because we knew for sure that the product had been delivered long ago, we were able to inform the customer that the product probably had to be somewhere in his warehouse. This was also confirmed a few hours later. A good example of how the portal can help to keep each other informed."
"Meanwhile, more Rexroth customers have joined Tradecloud. Another integration will take place this month. The coordination and cleaning of item files takes the most time, the technical integration is now very simple."
Curious what Tradecloud can do for you?