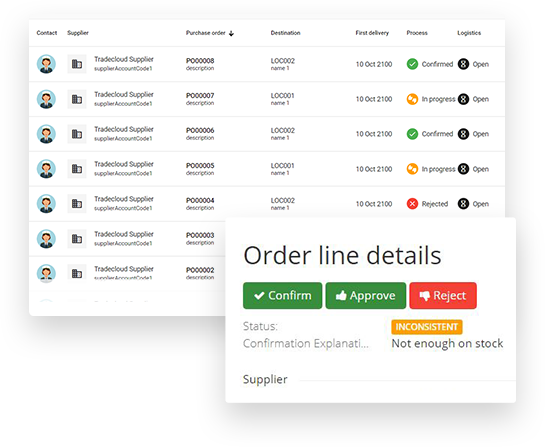 Send purchase orders automatically
As a buyer you can automatically send purchase orders from ERP to suppliers.
Suppliers can then confirm the orders per line on quantity, price and delivery time.
Confirmations are processed directly in the ERP system and only deviations enter the workflow. Suppliers are kept informed of what is still open and everyone looks at the same information.
Workflow for deviations
If a supplier confirms something different, this will be added to your workflow. In your workflow you can assess deviations on quantity, price or delivery date and approve or reject these. You can then communicate with your supplier via the chat function to reach an agreement quickly.
The workflow can if needed be regulated per buyer.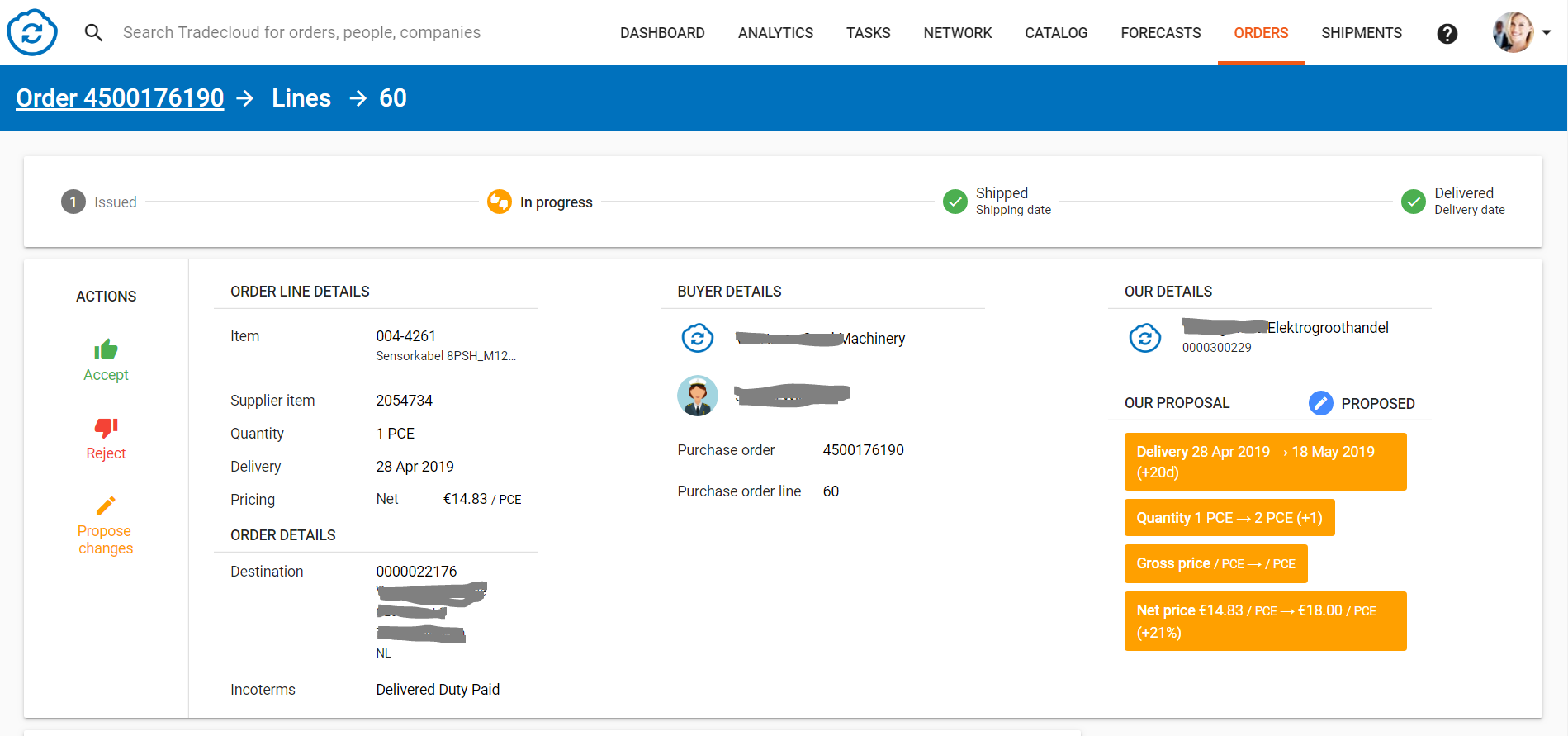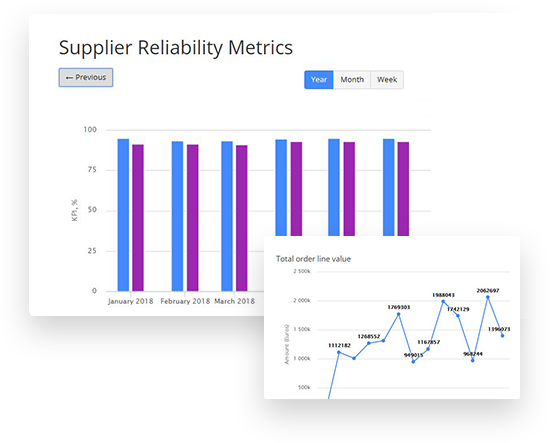 Real time insight
Realize real time insight into the supply chain so that you can manage the exceptions. Some examples are: delivery reliability, order status, order volumes and order values.
Plan deliveries and receipts
Suppliers can plan deliveries including Track & Trace information. Realize a better (JIT / Lean / QRM) planning for the production and / or the warehouse. Registration and planning of deliveries by suppliers and preparation as a draft receipt. Including digital delivery notes, waybills and specifications.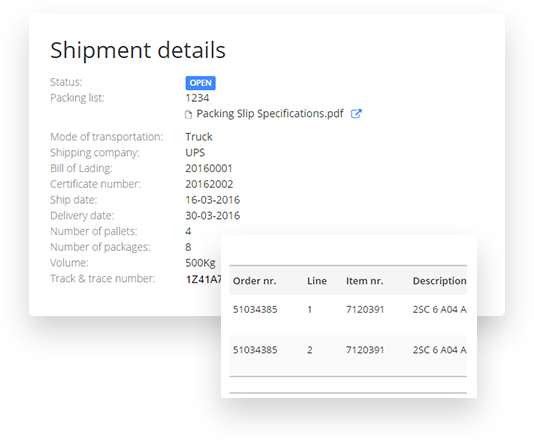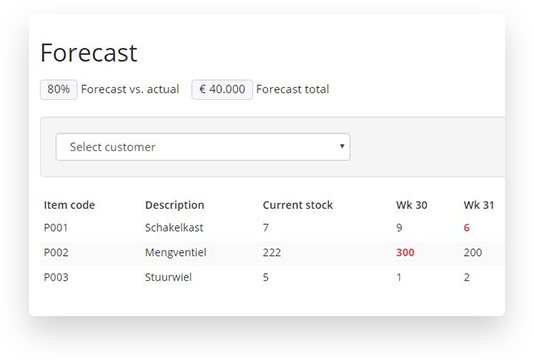 Share forecasts
Ensure that suppliers have access to material requirements for the coming 12 months. Give suppliers more information so that they can also better organize their own process and gain insight into inventory at different locations.
Central item management
Buyers and suppliers both have access to the same item information. Prices, delivery times and possibly CAD specifications are available in real time for all parties involved. A central overview of all item master data ensures fewer errors. Suppliers have access to their own data and can adjust it.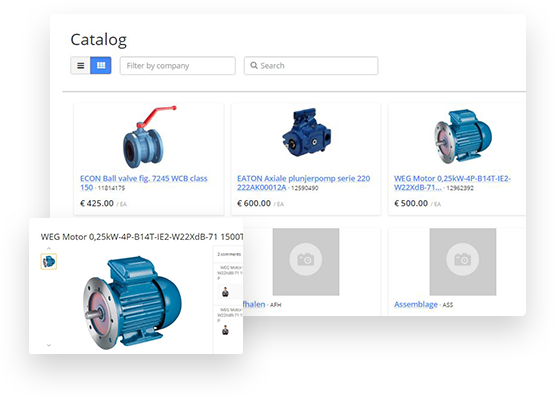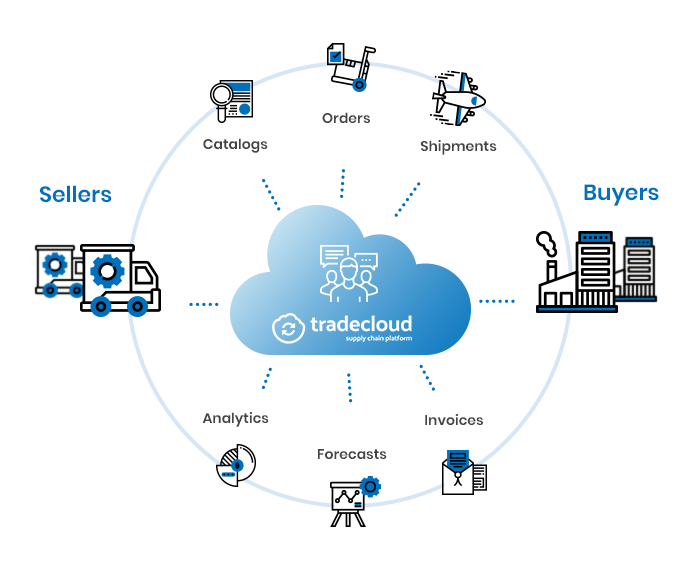 Digital invoices
Together with our partner Workflowwise we deliver a solution for processing purchase invoices. Invoices can be processed digitally and suppliers can see the status of the payment at any time.
AI
With the help of AI you can focus even better on the real exceptions in your supply chain, because AI helps you to approve certain deviations automatically or to identify risks early. We will be launching our first module for this in 2020. Want to know more? Read our blog about AI.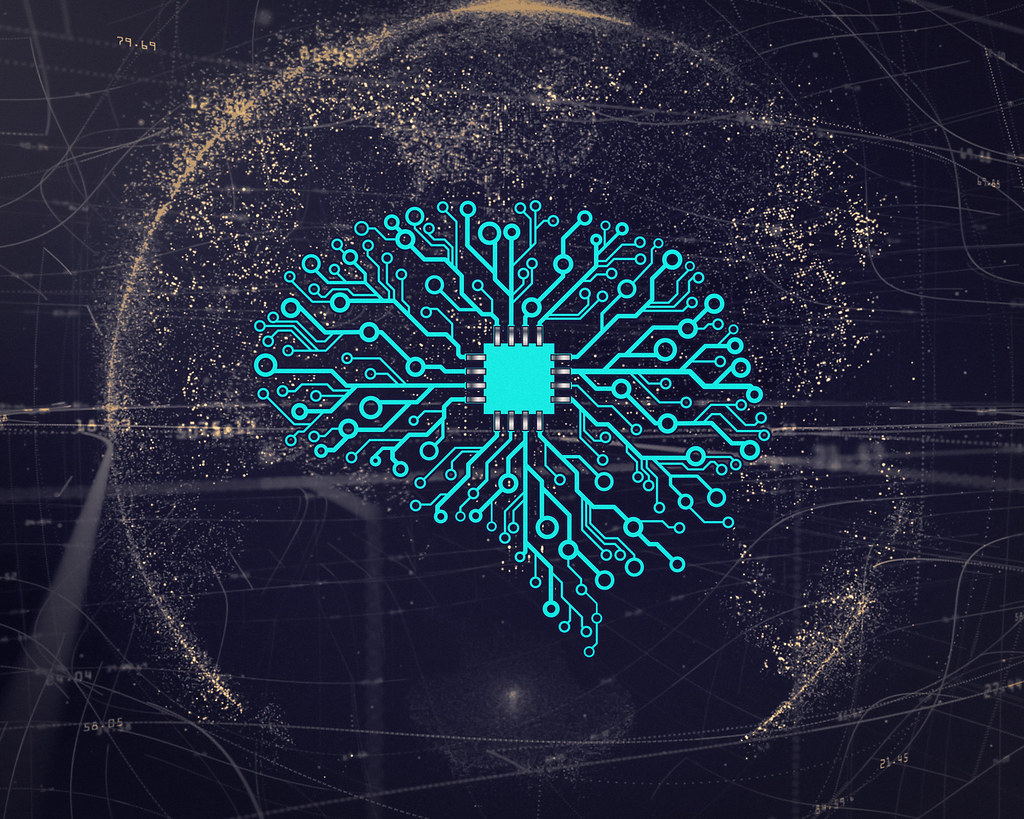 Integrate quickly with suppliers that are already active on the platform