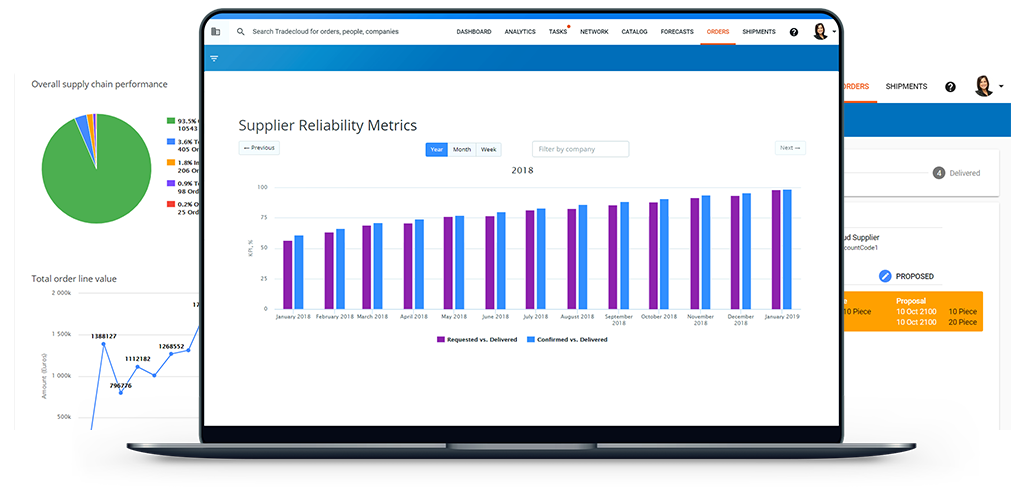 Chain integration in the cloud
Industry leaders are already on Tradecloud
Watch Tradecloud in Action
The plans of Agrifac Machinery are clear: in 5 years we will fully manage this factory based on customer needs. From customization and many specials to fully Configure-to-Order with 25% more margin than the competitor, and also delivered much earlier.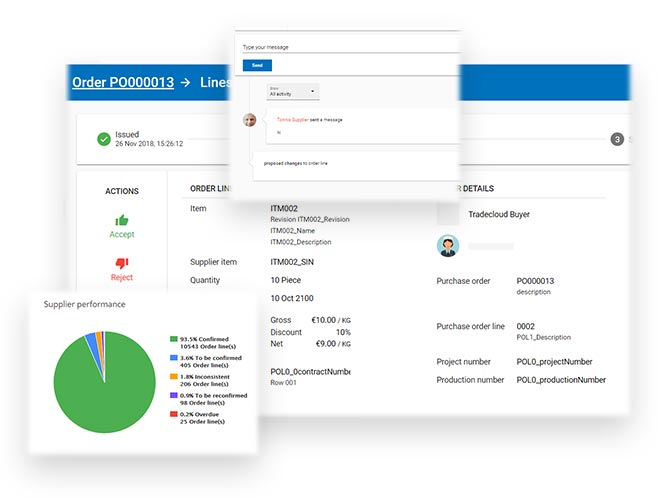 Key features
Automatically process confirmations from or to ERP

Communicate 'in context' of orders or deliveries

Real time supply chain analytics & KPIs
Featured Blog Posts
Tradecloud
92% of companies saw supply chain disruption in the wake of Corona. Some issues were inevitable; some not. However the damage would be a lot less [...]
Tradecloud
16/3 Coronacrisis affects global supply chains in multiple dimensions Since the unfolding of the Coronacrisis, gradually more and more attention is being given to the consequences [...]
Tradecloud
Developing a supply chain response to the coronavirus outbreak is extremely challenging, given the scale of the crisis and the rate at which it is evolving
Focus on exceptions.
Zero waste.
Sustainable growth.
Supply Chain Integration in the Cloud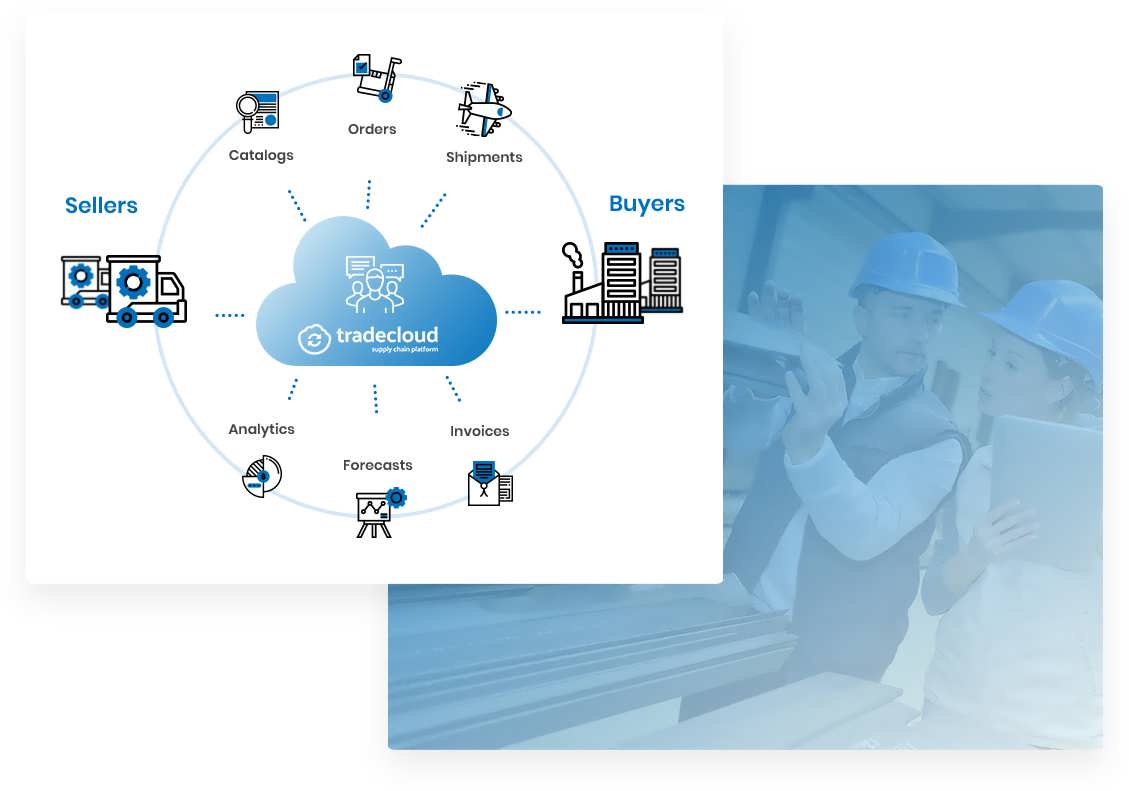 Connect to the Fast
Growing Network
New buyers and suppliers every day
Many known parties already connected
Standard ERP Connectors available with SAP, Exact, Infor, Dynamics, ISAH etc.