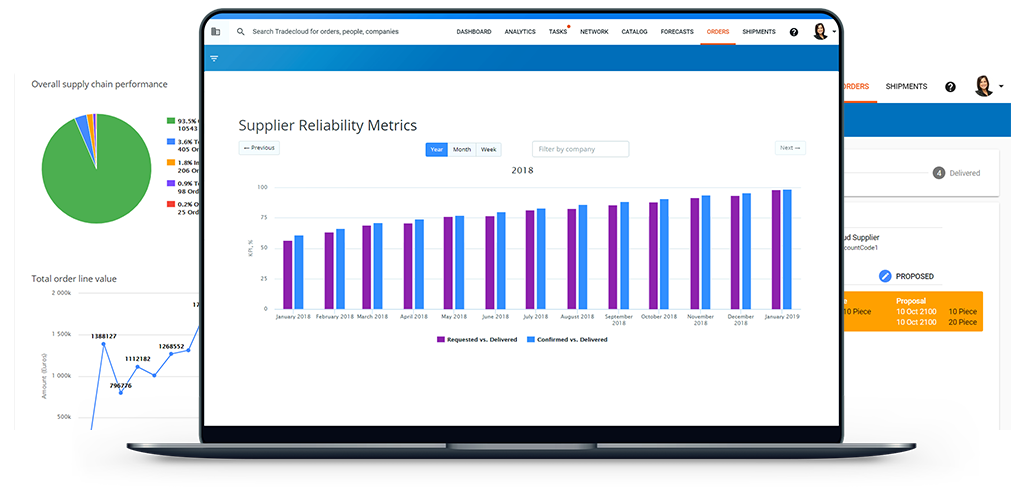 Chain integration in the cloud
Key features
Automatically process confirmations from or to ERP

Communicate 'in context' of orders or deliveries

Real time supply chain analytics & KPIs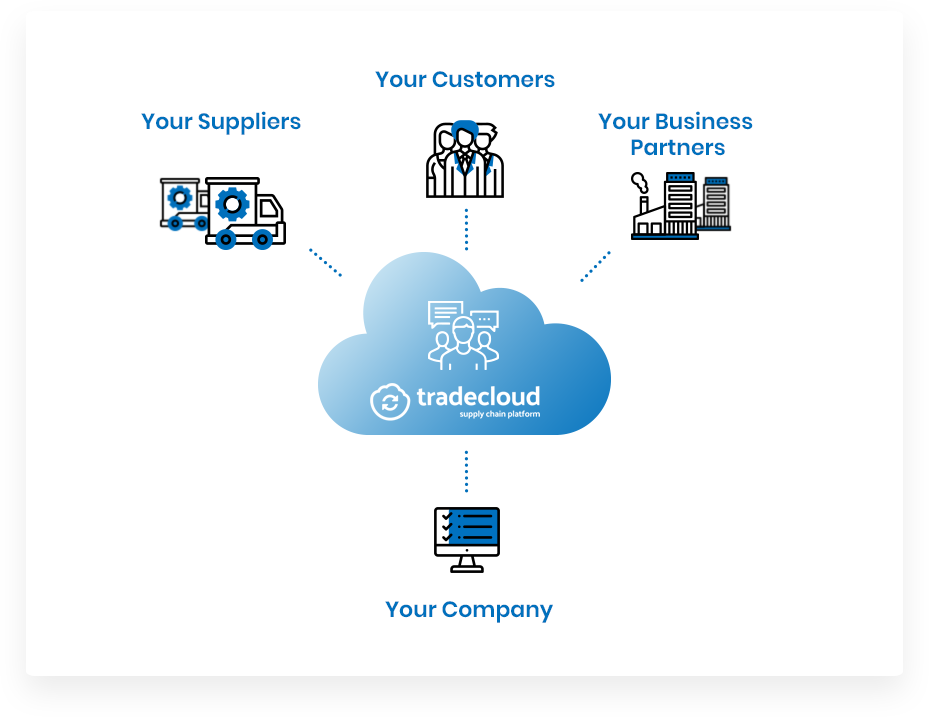 Business case
Zero touch order handling
Industry leaders are already on Tradecloud
Watch Tradecloud in Action
The plans of Agrifac Machinery are clear: in 5 years we will fully manage this factory based on customer needs. From customization and many specials to fully Configure-To-Order with 25% more margin than the competitor, and also delivered much earlier.
Featured Blog Posts
Roy
If you want to use AI in supply chain management and want to use AI to automate tasks and provide actionable insights into risks and possible [...]
Marlon
Tradecloud launched it's newest version of the supply chain platform for faster and cheaper collaboration within the chain. Last week, Tradecloud, the leading B2B platform for [...]
Marlon
Supplier Collaboration and Supplier Management are often viewed as one and the same. That's because when you ask someone what supplier collaboration is, many see this [...]
Focus on exceptions.
Zero waste.
Sustainable growth.
Supply Chain Integration in the Cloud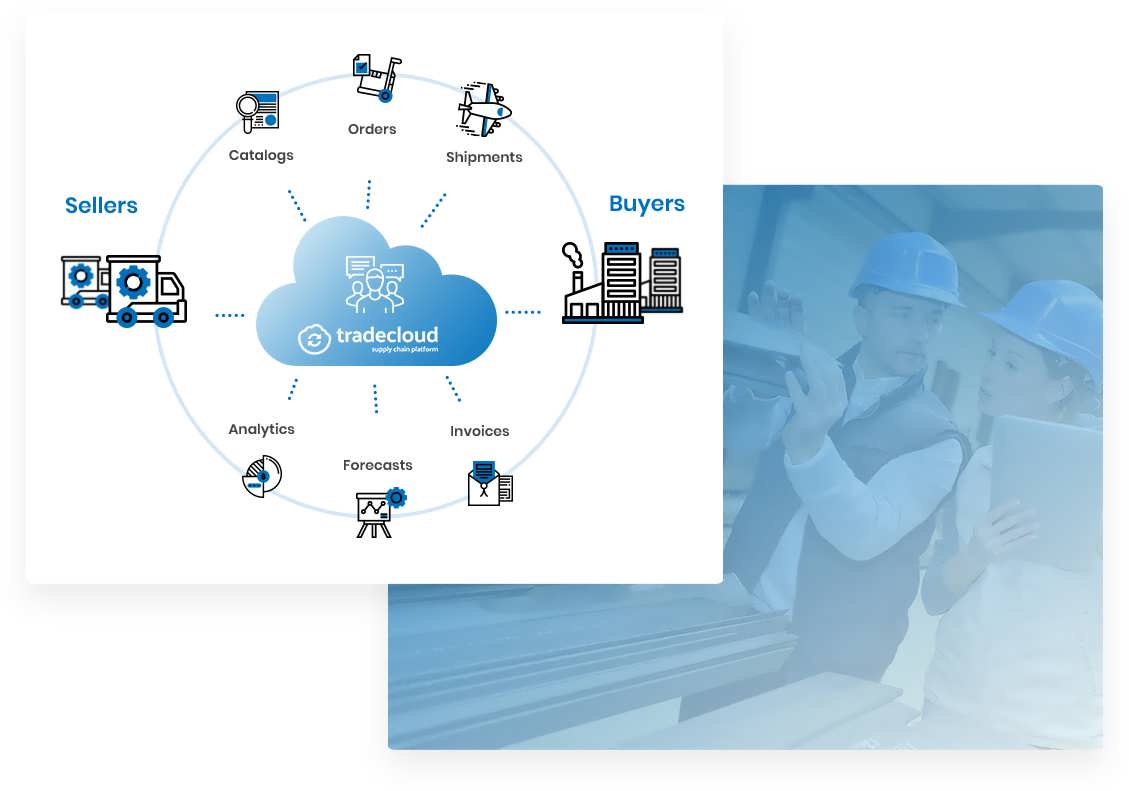 Connect to the Fast
Growing Network
Every day new buyers and suppliers
Many known parties already connected
Standard ERP Connectors available with SAP, Exact, Infor, Dynamics, ISAH etc.