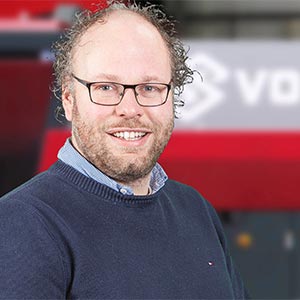 Eric Blokvoord

Purchase Manager at Voortman Steel Group
Eric Blokvoord is responsible for purchasing as Purchase Manager. He states that Voortman has to deal annually with 20,000 purchase orders and more than 100,000 order lines
"Everywhere you have to deal with unnecessary purchasing activities and the availability of data that you and your suppliers can do more with."

Voortman Steel Machinery in Rijssen has been designing, developing and manufacturing machines for the profile and plate processing metal industry for 45 years. With international subsidiaries, responsible for sales and service, they are a worldwide recognized supplier with over a thousand installed systems. By continuously paying attention to the development of new products and the further development of the machine program, Voortman is a leader in the various steel-related industries.
Eric Blokvoord is responsible for purchasing. He states that they have approximately 20,000 purchase orders per year and have more than 100,000 order lines. "In order to better manage this, we wanted to make the operational purchasing process much more transparent with the aim of having our focus where it is needed, namely the deviations. By using the technical possibilities we have been able to automate a large part of the traditional operational purchasing process. As a result, we work together with our suppliers in a more efficient way and can thereby shift attention to the issues where the exceptions or urgency is in the logistics chain. I notice that my colleagues in this sector all face more or less the same things: everywhere you have to deal with factually unnecessary purchasing activities and the availability of data that you and your suppliers could use to improve cooperation."
"A clear view of the exceptions, where the rest has to run smoothly from itself, that is what we are striving for."

Eric indicates that there is a lot of routine in the procurement work. "We place an order via e-mail and the supplier takes over the data manually in his system and then confirms this to us. The confirmations are sent to a general e-mail box after which the confirmations are checked one by one. If it is immediately good it is accepted and archived, if something is wrong, action is taken. This is a very labor-intensive process that actually adds nothing essential to the business. In addition, there are several risk factors: our order can not come across, we can not get confirmation or mistakes can be made when ripping over data. In more than 90% of cases the suppliers confirm in accordance with our order. However, with our current method, we must already view all these order confirmations in order to assess them. Then we started thinking about how we could organize that process differently. That is also called 'automate' with an unpopular word, but for us it is just part of the things you should keep busy with. A clear view of the exceptions, where the rest has to run smoothly from itself, that is what we are striving for."
The search for the digitization of the supply chain started at SAP because Voortman uses the ERP system of SAP internally. "We looked at setting up direct EDI links, but this turned out to be too complex – only a few of our suppliers use SAP and most of the suppliers have a different ERP package such as Exact, Navision or Ridder. Then we would have to set up and manage all kinds of links ourselves, which in my opinion is very labor-intensive and risky, which I would never get through the decision-making internally."
"At one point I came into contact with Tradecloud. They had a number of striking examples from the world of the manufacturing industry and that was exactly what we were looking for. We found the Tradecloud solution more accessible than alternative solutions. This can be explained by Tradecloud's commitment to the Dutch manufacturing industry. I notice that Tradecloud is going to have a leading position within the industry. That appealed to us because our suppliers are also active in this sector."
"To get used to the new way of working internally, we started a pilot of 8 weeks with two of our suppliers: Festo and Nieuwe Weme Groep. We deliberately opted for these suppliers because Festo would work through the entire SAP integration and the New Weme Group via the Tradecloud web portal. We were able to test how delivery of orders and receipt of confirmations would work through both methods. We wanted to know whether our expectations and those of our suppliers would correspond to reality and against which technical hurdles we might encounter. The pilot proved particularly useful for this. From our side there were a number of additional wishes. In addition, you learn to work well with the platform. We wanted to build in a few more steps to make it easier for ourselves and the suppliers."
In the pilot it was exclusively order handling. Is Eric considering including other processes in the procurement platform? "Early next year we start with the catalog function. Our suppliers can then include their items with specifications in the portal which it synchronizes directly with SAP. This increases the reliability of your article data."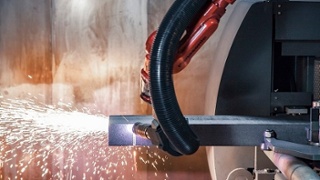 "Later next year, we also want to start invoicing via Tradecloud. We are also taking these new modules in phases with the two suppliers mentioned. First we want to complete orders, deliveries and the catalog and only then do we switch to electronic invoicing. Then we have automated the entire operational process. In the meantime, of course, we will connect as many of our suppliers as possible to the portal."
"Sending e-mail is really a thing of the past."
"The experiences so far are good. Festo is also enthusiastic about this way of working because they were already used to working with Tradecloud. Sending e-mail is really a thing of the past. In the short term we will join a number of other suppliers such as Van Egmond, Bosch Rexroth, Fabory and Unidrive. I expect that ultimately 80 to 90 percent of our suppliers will work with Tradecloud. We now focus on the suppliers of purchase parts. The suppliers of make parts (materials made on our specifications such as turning and milling work) will follow as soon as we can send the drawings via Tradecloud."
Eric thinks that this improvement will increase the efficiency and reliability of delivery of the factory even further. "Ultimately, we can do more work with the same amount of people. We now have a much better insight into what comes on time and what comes too late. If you know this early in the process then we are more likely to solve problems with an alternative. I see the factory as my most important internal customer. If it has to stop halfway through the production because a material is missing, your efficiency will decrease enormously. We should therefore allow this to happen as little as possible."
"Suppliers can also use this method to improve their performance."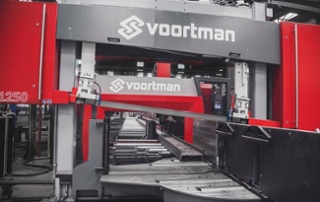 "A lot of data that you build up within the system is of strategic importance to me. Within the framework of Supplier Relation Management, I can make specific agreements with suppliers and record them in the form of an SLA. You will then have a more transparent process with your suppliers. It is clear what has been agreed and you can then compare this with the actual performance. In terms of insights we definitely improve. My supplier now sees the same as we do on his screen. We agree on the data we see there and on the agreements that we make together. That is why we do not have to move Excel lists back and forth and that saves a lot of discussion, for example about the measurement method. The suppliers can also use this method to improve their performance. For example, it becomes clear how you, as a supplier, perform against your competing colleagues. I do not use this information as a means to scare suppliers, but as a means to have a good conversation about how we can become even better together. I am convinced that this will be the new way of operational purchasing and information sharing."
Curious what Tradecloud can do for you?