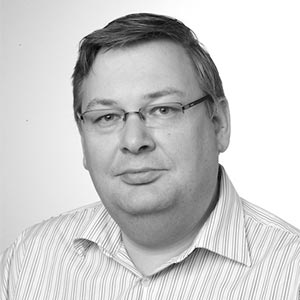 Martin Slok

Director Supply Chain & Logistics at Technetix
"We now do all operational purchasing with 2 buyers instead of 5."
Driven by the increasing demand for rich media and next-generation services the broadband cable market is expanding at an exponential rate. Technetix provides complete solutions for major broadband cable companies worldwide through its design, manufacture and delivery of critical broadband technology. Technetix designs its products to relate to the broadband network as a whole so customers can increase their network capacity, operational efficiency and reduce costs at the same time.
Martin outlines the old way of working: "We used to meet monthly with our regional sales directors. The workload was then uploaded to our replenishment system (Slimstock). The purchase orders were processed and authorized in Exact Synergy. About 70 percent of our purchases comes from factories in Asia. We used to send the purchase orders as PDF to the factories. The Asians would copy the orders into their systems and then it was confirmed to us via email. Then we had to process this manually one by one in Exact again. For each order we had to calculate the arrival date (by air freight or by courier) using the ex-works delivery date of the manufacturers. This also had to be manually updated in our systems. All in all, this way of working manually was far from ideal. It demanded a lot from our employees: keeping track of everything, not missing e-mails and above all, working accurately. There was a lot of room for improvement in that process."
"We want to set up the entire purchase-to-pay process with Tradecloud and link it with our other software."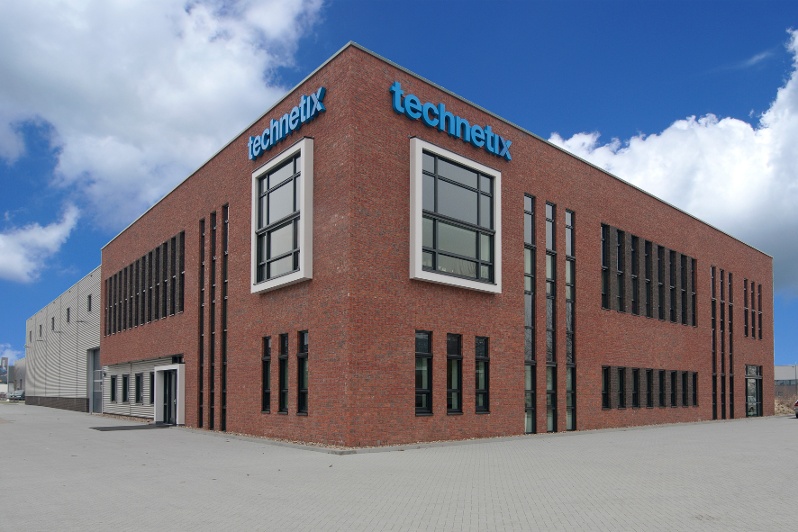 "When implementing Tradecloud, we were able to remove a lot of this type of manual handling from the process. Instead of handling purchase orders line by line, we now only manage the exceptions. We now only pay attention to the orders where the shipping date differs from the shipping date requested by us, the rest is automatic. When we confirm, it will be automatically uploaded into Exact Globe's ERP system, which is Tradecloud's big win for us."
A lot of data management disappears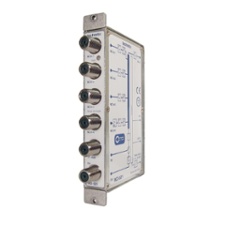 Technetix now has the modules order management and shipments in use. The intention is to pick up the invoicing module later. "Then the entire purchase-to-pay process is set up with Tradecloud and completely linked to our other software. As a result, a lot of data management disappears in both our Operations and Finance departments.
We found Tradecloud on the internet at the time and were charmed by the product that runs as SaaS cloud software. Actually, we did not look any further for alternative e-procurement solutions because Tradecloud fits exactly with the picture we had in mind. Our IT Director was also involved in this project. During the implementation, the IT people on both sides worked closely together to make it fit our ERP package and our work processes."
"Tradecloud was an easy implementation for us and for our suppliers."
Martin is also doing the introduction of Tradecloud at the various suppliers. This normally starts with a trial period that is evaluated. Via the Tradecloud platform, suppliers can view their open orders and can confirm them by quantity, date and price. "For us and our suppliers, Tradecloud was a relatively easy implementation. Tradecloud works intuitively and is easy to use. The introduction is also going smoothly with our Asian suppliers. At the moment 78 percent of our supplier base is linked to Tradecloud and we are scaling this up further on towards 100 percent. We are a fast-growing organization and our margins are constantly under pressure. E-procurement helps us to work smarter, faster and more efficiently. In addition, we are keen to keep operational costs low. With smart software such as Tradecloud and Slimstock you can then realize things through automation ", says Martin.
Efficiency as the biggest advantage of Tradecloud
What are the advantages of using Tradecloud according to Martin? "Let me start with efficiency. In the Procurement department, we now spend 15% less time completing the same tasks than before. A significant number of hours spent keeping data in the system up-to-date are now gone. We are also going to perfect the purchasing process with the proposal and forecast module of Tradecloud. Procurement is a separate function within our company and they would like to use the proposal module. Finally, I would mention the product catalog module. We want our suppliers to keep the catalog up-to-date in the portal. This includes keeping important data such as packaging units and packaging information up-to-date."
"The closer we are to the source of data for reporting, the better."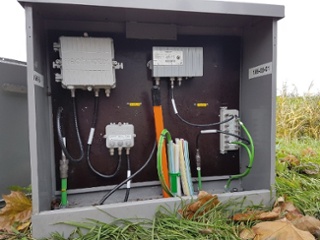 "The great thing about Tradecloud is that a large amount of data is released that you can use to make reports. We first focus on the order module, but we want to see at a later stage what kind of data and reports we can get from it. It is actually a next step, because we have already built a lot in the Qlikview reporting tool, which we have completely set up for forecast control and stock control in which we have made all kinds of things visible and measurable. But if Tradecloud can also give us insight into KPIs, we will certainly use it. We now measure delivery reliability expressed in time and quantities in Qlikview, but the closer we are to the source of the data the better it is."
In two steps to a delivery reliability of over 90 percent
"We have linked supplier reliability (delivery according to the confirmed date) to KPIs. We want to achieve a delivery reliability of more than 90 percent in 2 steps. This year we want to reach 85 percent and next year 95 percent. Our key suppliers receive a monthly report on this. Every quarter we go through these reports with our suppliers and discuss the improvement actions to increase the delivery reliability. Tradecloud is a great tool for this, because it provides us with all the data we need to be able to make these conversations productively."
Curious what Tradecloud can do for you?