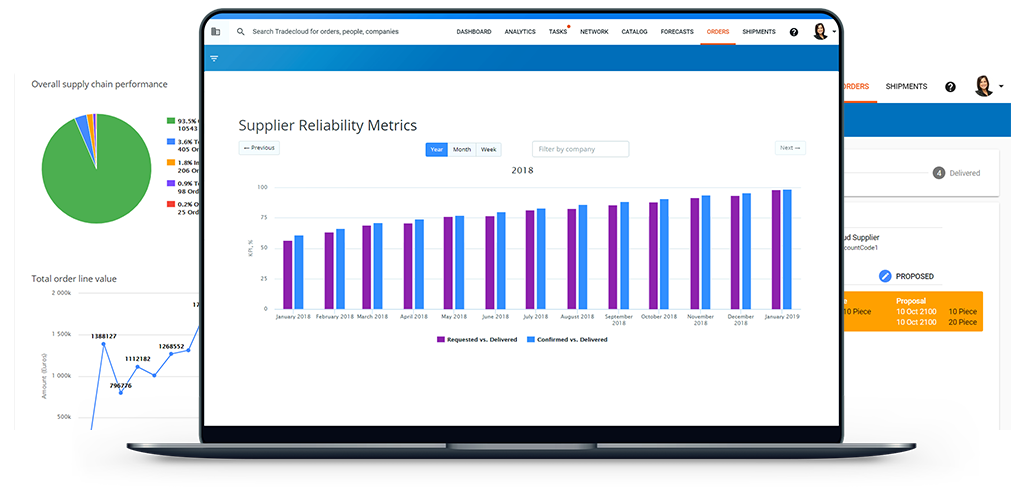 Supply chain collaboration in the cloud
Business Leaders are Already on Tradecloud
One platform for Transactions, Communication and Analytics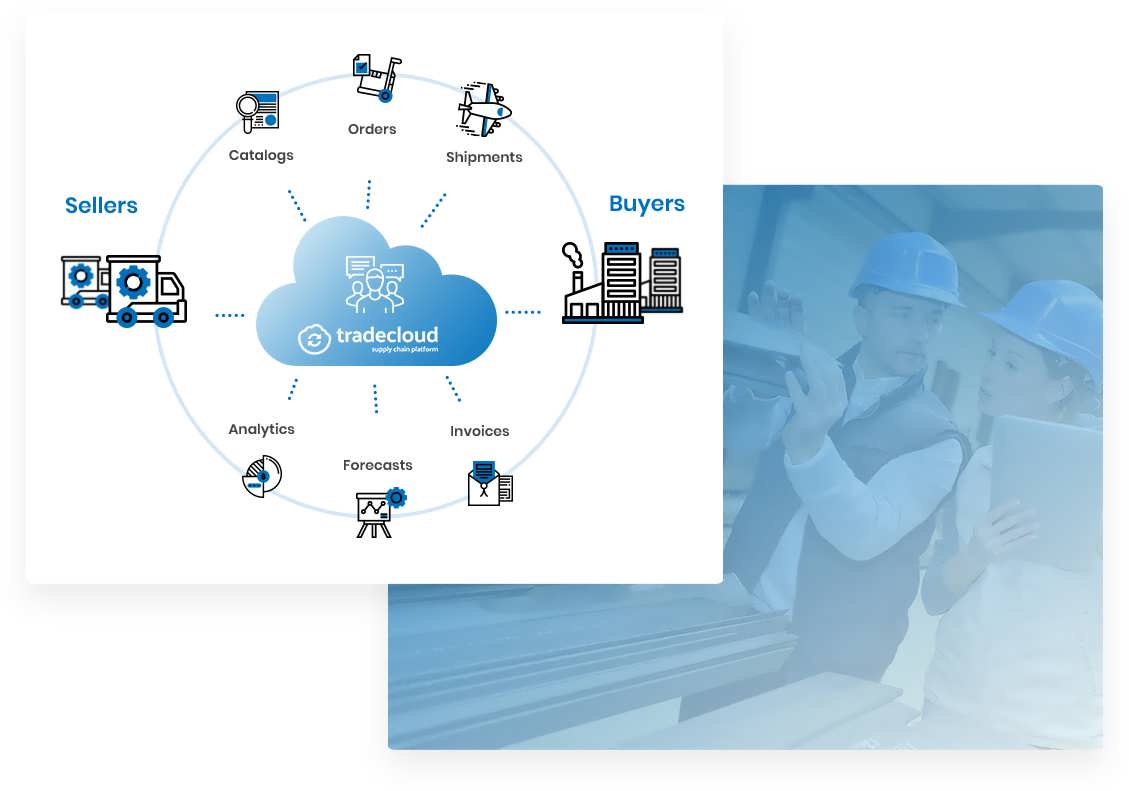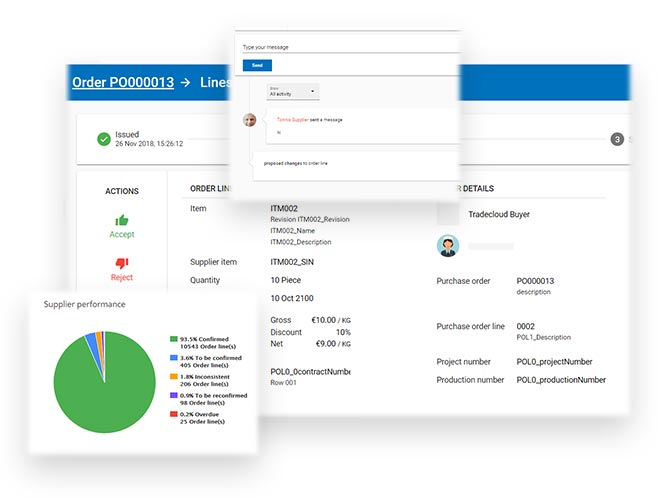 Key features
Purchase-to-Pay and Order-to-Cash functionality
Automatically process confirmations from or to ERP

Central communication 'in context'

Real time supply chain analytics & KPIs
Focus on exceptions.
Zero waste.
Sustainable growth.
Watch Tradecloud in Action
The plans of Agrifac Machinery  leave nothing to be clear about: "In five years we will control this factory without manual labour." The supply chain manager unfolds his ideas about the layout of the supply chain. The shift of Agrifac Machinery, the manufacturer of agricultural sprayers and beet harvesters has been considerable over the past few years. From a lot of specials and a reactive supply chain to a configure-to-order process that is demand driven with a fully integrated supply chain.
Connect to the Fast
Growing Network
Many Buyers and Suppliers
Already Connected
Standard ERP
Connectors Available
Leave a message
and we will contact you.