The cloud platform for your digital supply chain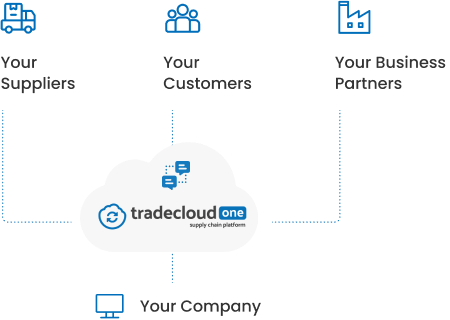 Pre-built apps to start with
Documents & specifications

Dashboard & Activity stream
Standard Connectors for integration with your ERP system
As a buyer you can automatically send purchase orders from ERP to suppliers.  Suppliers can then confirm the orders per line by quantity, price and delivery time. Confirmations are immediately processed in the ERP system and only deviations are entered in the workflow. Suppliers are kept informed of what is still open and everyone is looking at the same information.
Review All Features >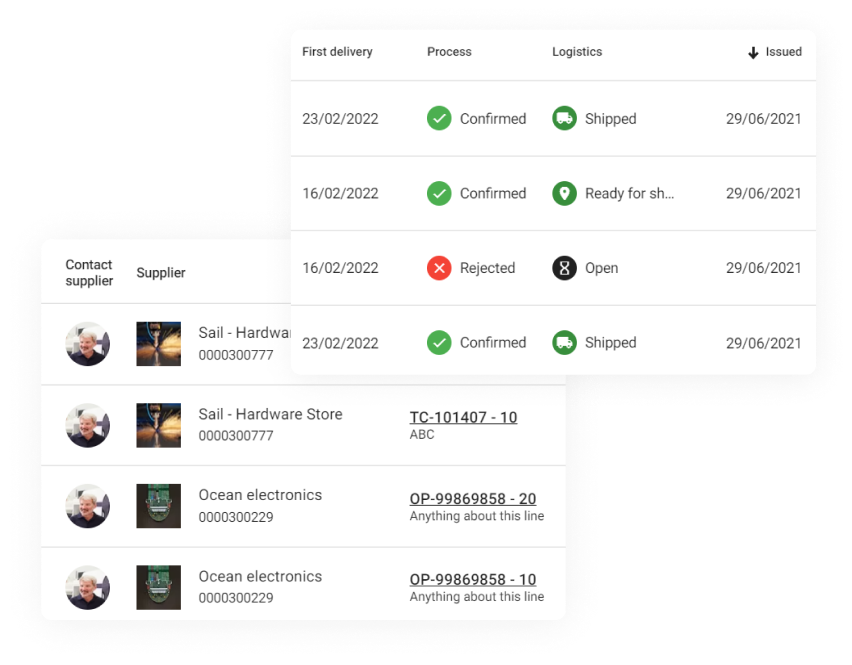 If a supplier confirms something different, this will be added to your workflow. In your workflow you immediately have an overview of all deviations by quantity, price or delivery date and you can immediately assess and approve or reject them. The workflow can optionally be controlled per buyer.
Review All Features >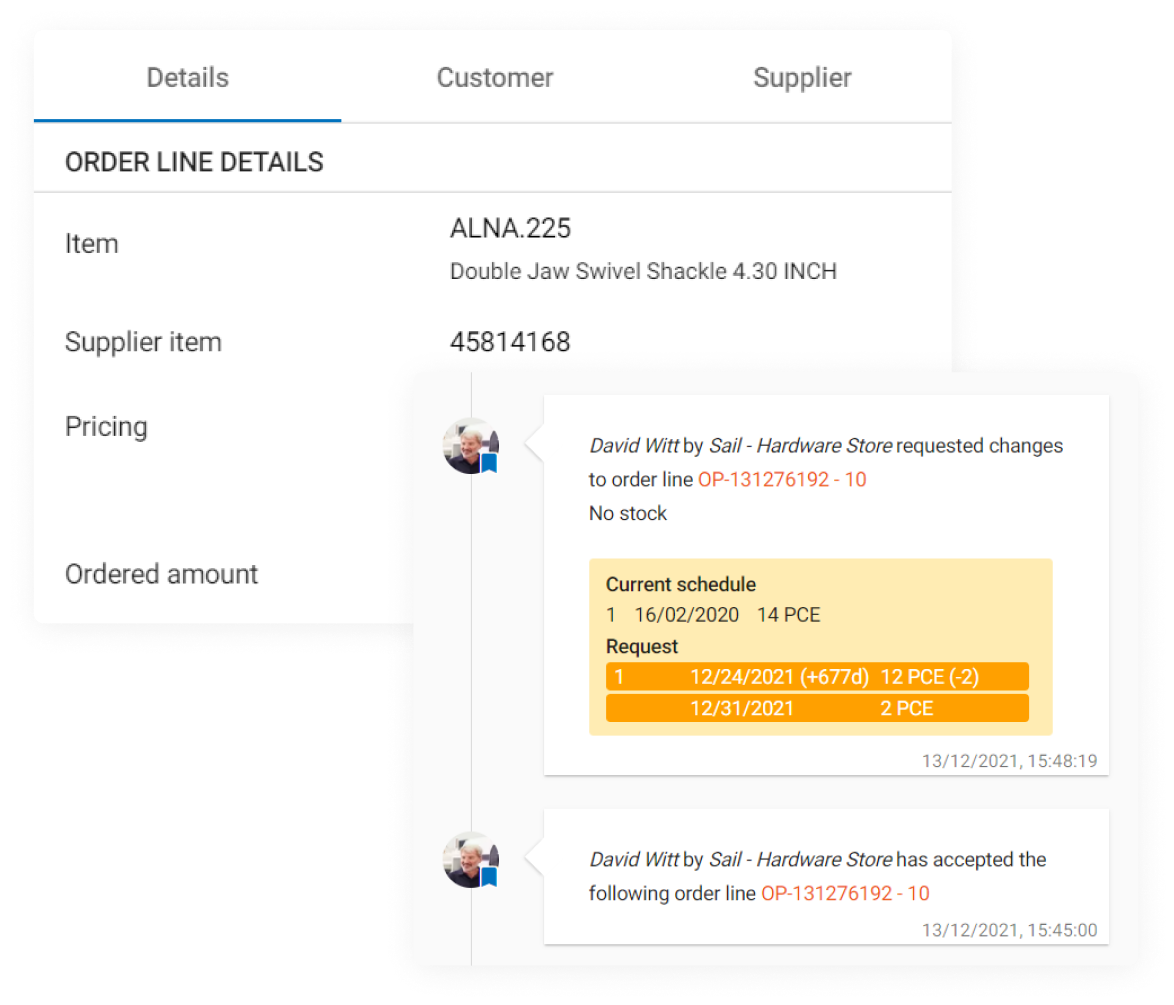 Realize real time insight into the supply chain so that you can manage the exceptions. Some examples are: delivery reliability, order status, order volumes and order values.
Review All Features >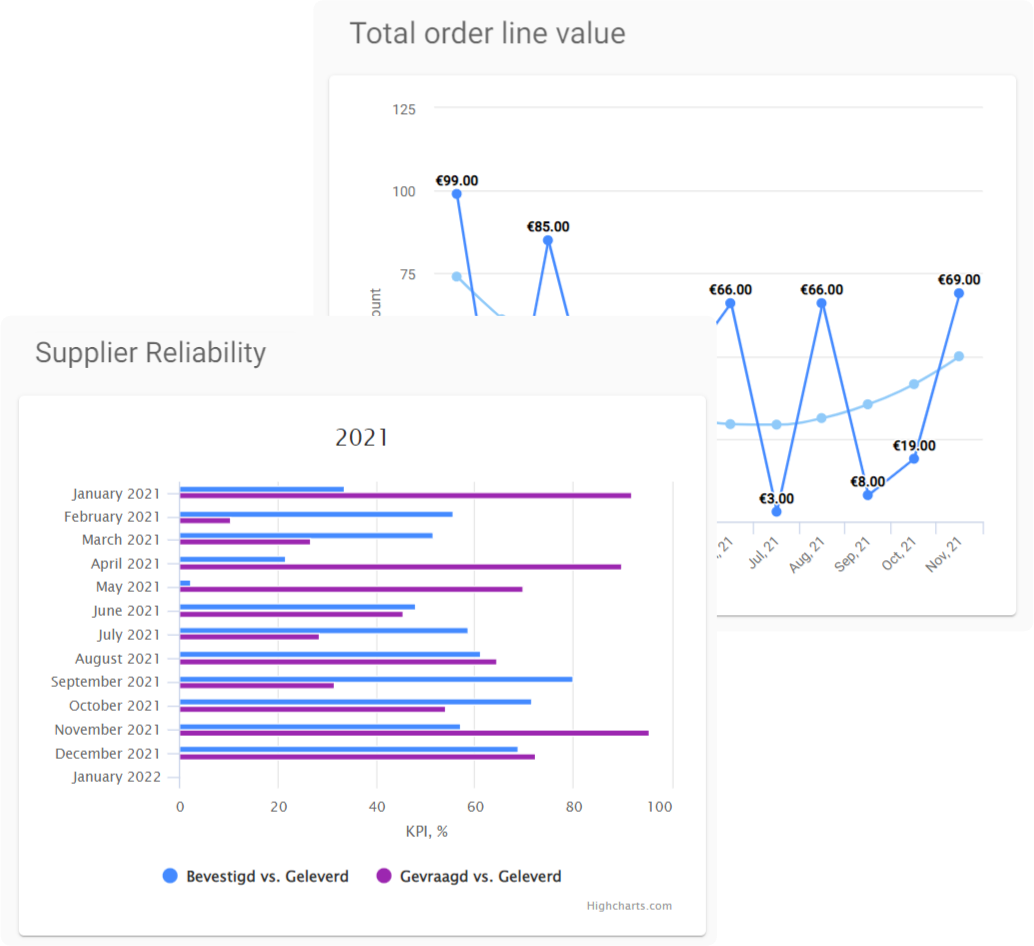 Do you have specific wishes regarding, for example, your quotation, forecast, article management or invoicing processes? You can quickly and easily add this to the existing Tradecloud foundation. By developing on top of the platform, all essential matters such as cloud infrastructure, transaction handling and security have already been arranged so that you can focus on the functionality.