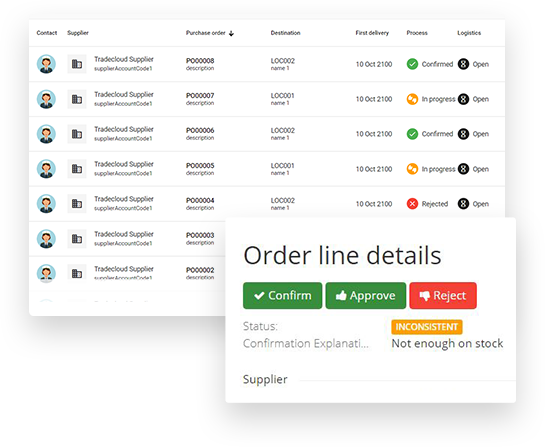 Receive and confirm orders
As a supplier you receive orders directly from the customer's ERP system via Tradecloud. You can then fully confirm or change the orders on quantity, price or delivery time. Changes are immediately adjusted in the linked ERP systems. Everyone looks at the same information.
Plan shipments
Give customers insight into planned deliveries including Track & Trace information. Realize better (JIT/Lean/QRM) planning for the customer's production and / or warehouse. Registration and scheduling of deliveries by suppliers. Give customers insight into expected orders, digital delivery notes, waybills and specifications.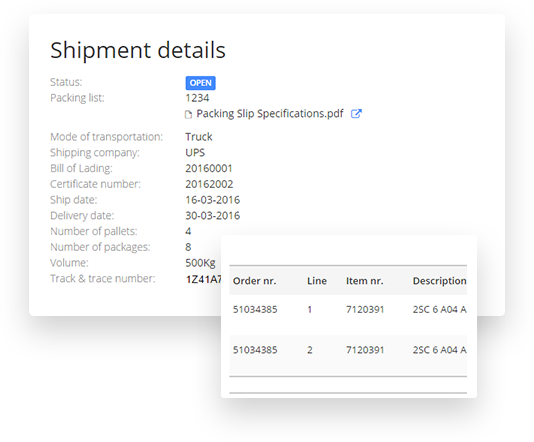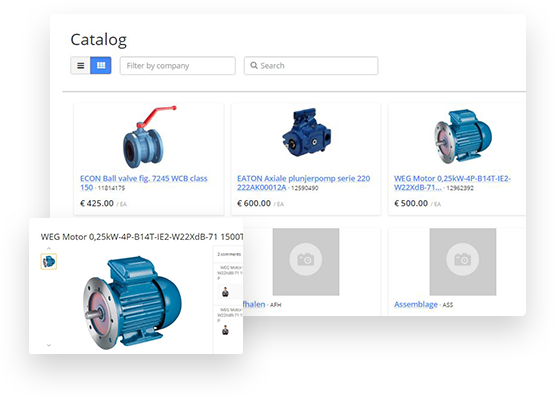 Central item management
Buyers and suppliers both have access to the same item information. Prices, delivery times, stock and possibly CAD specifications are available in real time for all parties involved. A central overview of all item master data ensures fewer errors. Suppliers have access to their own item data and can adjust it.
Receive forecasts
Receive forecasts from customers so that you have a better understanding of their future material needs. Use the data to better organize your own process. Receive material requirements for the next 12 months by item, number and date. Gain or provide insight into stock at different locations.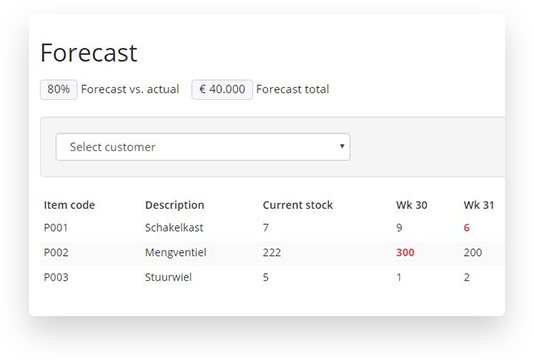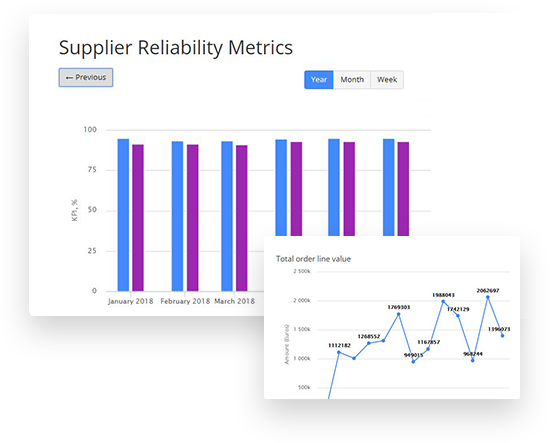 Real time insight
Realize real time insight into your sales process so that you can manage the exceptions. Some examples are: delivery reliability, order status, order volumes and order values.
Quickly integrate with customers that are already active on the platform