HOW TO – Manage your notifications
Every user can manages his own notification frequentie. This can be done in the 'My profile' page, that can be accessed via your profile picture located at the top left.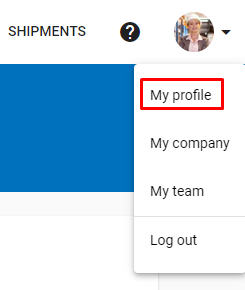 In the 'My profile' page there is one row called 'Notifications'. Here the notifications can be managed.
Note: overdue notifications cannot be managed and will always be send in the morning at 07:00. To stop overdue notifications you have to confirm an new delivery date to your customer.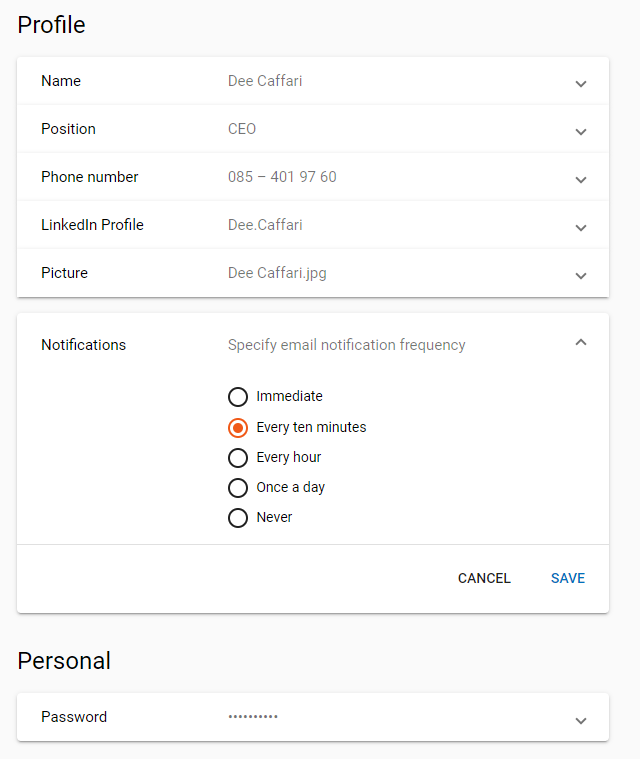 More info about your user profile can be found here.