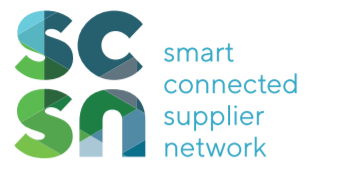 SCSN is een (nieuwe) standaard voor het uitwisselen van berichten in de maakindustrie. Tradecloud is service provider in het netwerk van partijen die volgens deze standaard werken. Met deze standaard wordt het makkelijker om ERP systemen van inkopers of leveranciers op elkaar aan te sluiten. Dit zorgt er voor dat je sneller partijen kunt aansluiten en dat de drempel om mee te doen lager is.
Om mee te kunnen doen aan SCSN heb je nodig:
Een ERP systeem dat SCSN berichten kan importeren/exporteren
Een Service Provider die deze berichten over het netwerk kan versturen of ontvangen
Op dit moment zijn eerste basisdefinities voor orders en bevestigingen beschikbaar en werken we aan een model voor de uitwisseling van berichten tussen verschillende service providers in het netwerk. Begin 2020 verwachten we ook de wat complexere situaties te kunnen ondersteunen en gaan we dit testen met de eerste gebruikers.