HOW TO – (Bulk) Confirm an order
orders can be confirmed in three ways:
For every new order line an "Awaits confirmation" task is created. When the tasks is unfolded, the user can:
Confirm the line,
Reject the line,
Propose changes to the line (e.g. change the price, quantity or delivery date).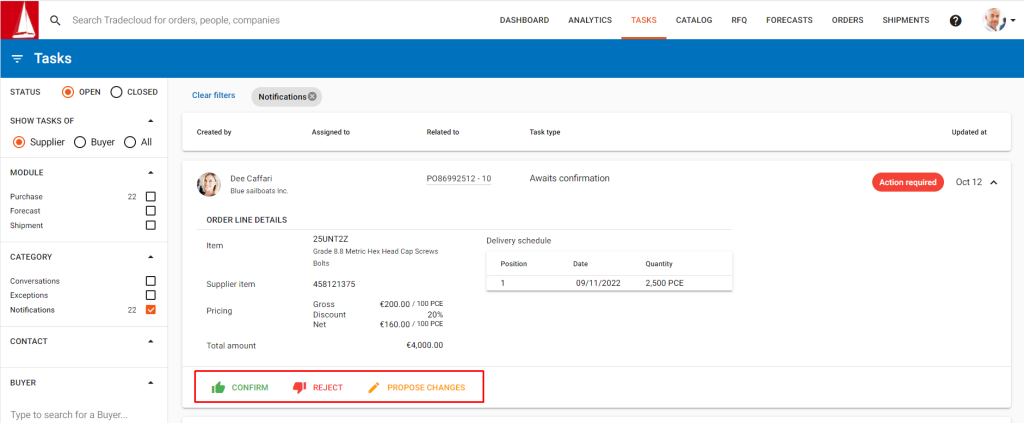 The same actions (Confirm, Reject & Propose changes) can be done on the Order line detail page.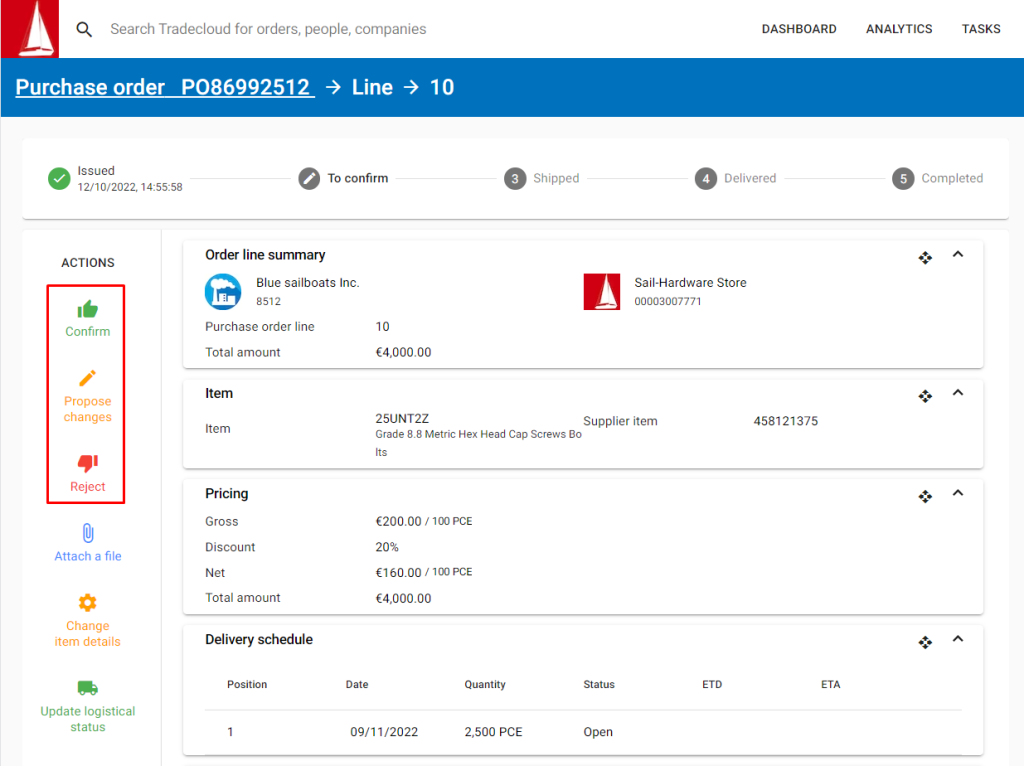 The most used option to confirm lines is via the order details page by using bulk actions.
*When changes are proposed in bulk to multiple order lines, only the delivery date can be changed.