HOW TO – Assign an order to a contact person
Orders can be (re)assigned to contact persons via the Tradecloud One portal. When an order is assigned to a contact person, then all tasks related to this order will automatically be assigned to the contact person too.
Users can assign orders to every user in its company, this can be done on the order detail page. In the Buyer and Supplier tap, you can check if the order is already assigned and if so, to who.
A contact can be assigned or reassigned by clicking on the "add a contact" or "Pencil" icon.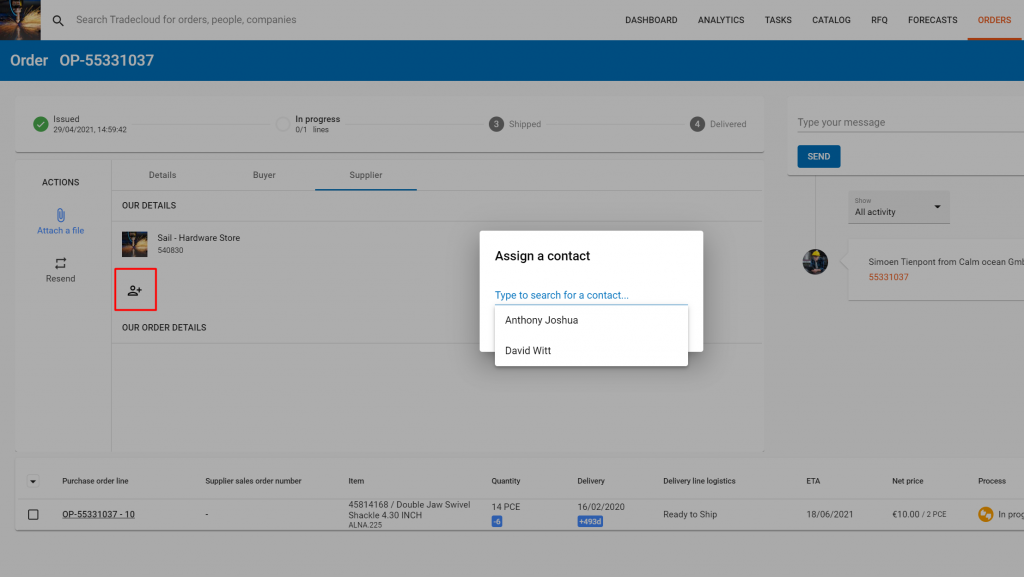 Reassigning individual order lines is not supported.