Custom labels
This page describes how custom labels can be used within the Tradecloud One portal.
What are custom labels?
Custom labels are labels that can be used to quickly identify specific orders or lines. Free text format labels can be added by every user to every order or line. Also users can filter orders and lines based on these custom labels.
How to add custom labels?
Labels can be added in the order & line detail page, by clicking on the "Add labels" button in the actions column.
A dialog will open where a label name & an optional reason can be entered. Also a dropdown menu will open automatically where the user can select custom labels used previously.
When added, the labels will be shown in the Summary section of the order or line (new view only).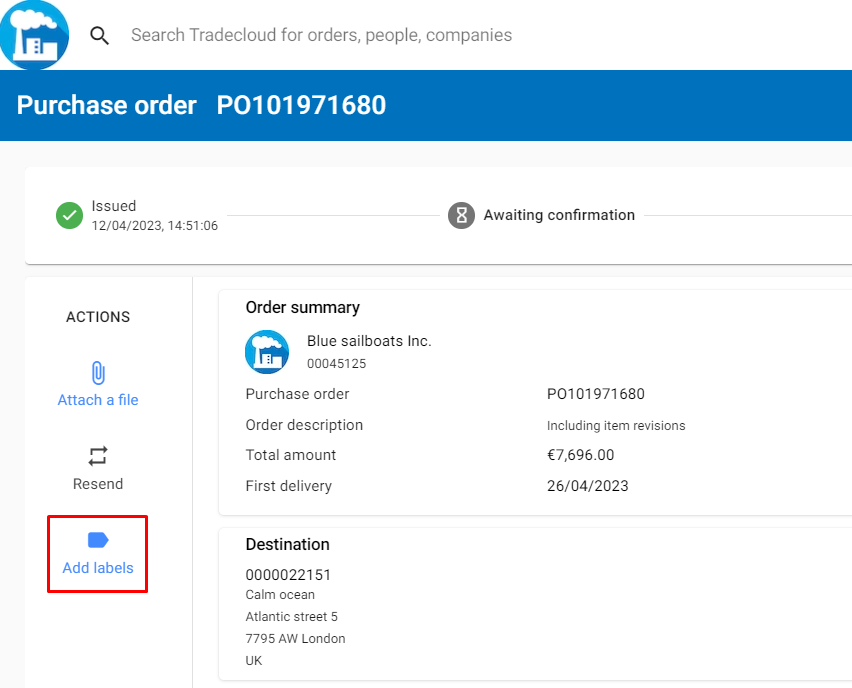 How to filter on custom labels?
On the Orders page, there is separate LABELS filter on the right side of the screen which can be used to filter custom labels. The labels columns are shown when they are selected via the "columns".

Important to mention is:
The orders view will filter on buyer & supplier order labels
The lines view will filter on buyer & supplier order line labels