User permissions
The Tradecloud One platform knows two user types:
Non-admin users
Admin users
Integration users
Admin & Integration users can be recognized via the blue label attached to the profile picture of the user, in the team page.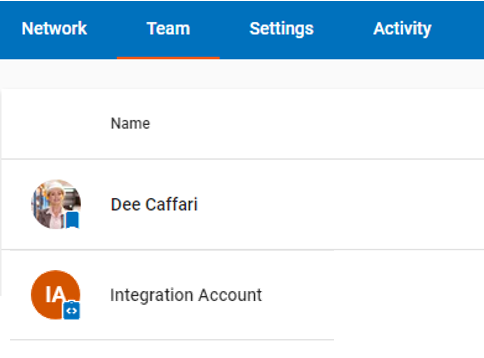 Integration users are allowed to send new & updated orders and documents to Tradecloud via an integration.
Admin users can, in contrast to non-admin & Integration users, invite new users, change supplier/buyer account code and change company settings.
The complete list of user permissions per user type can be found here.