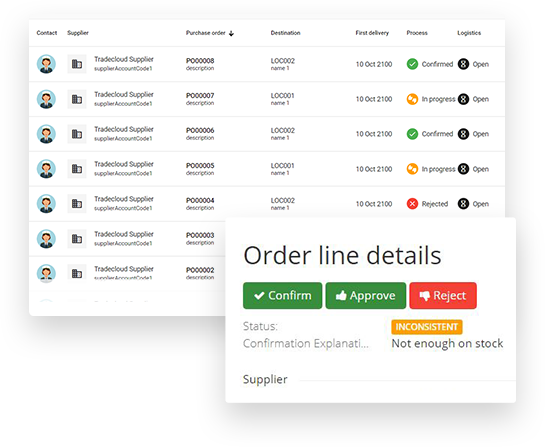 Ontvang en bevestig orders
Als leverancier ontvang je orders direct vanuit het ERP systeem van de klant via Tradecloud. Je kunt vervolgens de orders volledig bevestigen of wijzigen op aantal, prijs of levertijd. Veranderingen worden direct aangepast in de gekoppelde ERP-systemen. Iedereen kijkt naar dezelfde informatie.
Plan leveringen
Geef klanten inzage in geplande leveringen inclusief Track&Trace informatie. Realiseer een betere (JIT/Lean/QRM) planning voor de productie en/of het magazijn van de klant. Aanmelden en plannen van leveringen door leveranciers. Geef klanten inzage in te verwachten orders, digitale pakbonnen, vrachtbrieven en specificaties.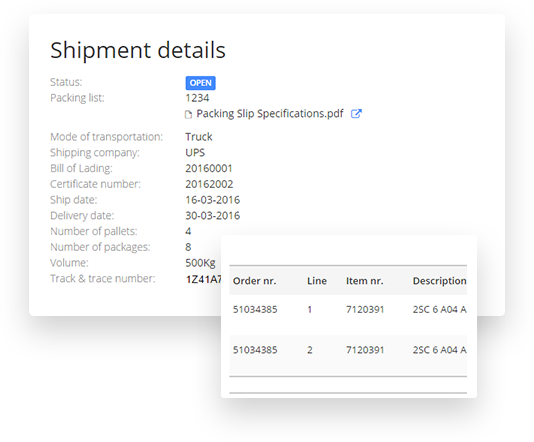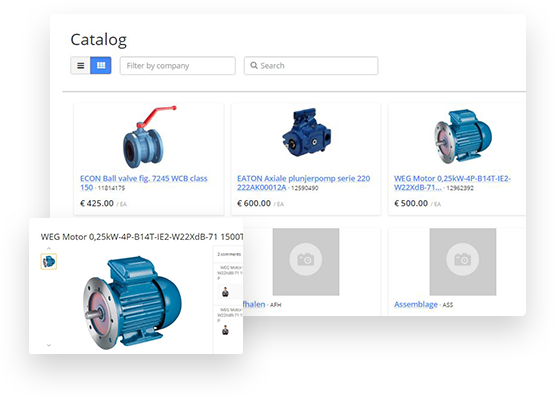 Centraal artikelbeheer
Inkopers en leveranciers hebben beiden toegang tot dezelfde artikelinformatie. Prijzen, levertijden, voorraad en eventueel CAD-specificaties zijn real time voor alle betrokken partijen beschikbaar. Een centraal overzicht van alle artikelstamdata zorgt voor minder fouten. Leveranciers hebben toegang tot hun eigen artikeldata en kunnen deze aanpassen.
Ontvang forecasts
Ontvang forecasts van klanten zodat je beter inzicht hebt in de toekomstige materiaalbehoefte van klanten. Gebruik de data om je eigen proces beter in te richten. Ontvang materiaalbehoefte voor de komende 12 maanden op artikel, aantal en datum. Verkrijg of geef inzicht in voorraad op verschillende locaties.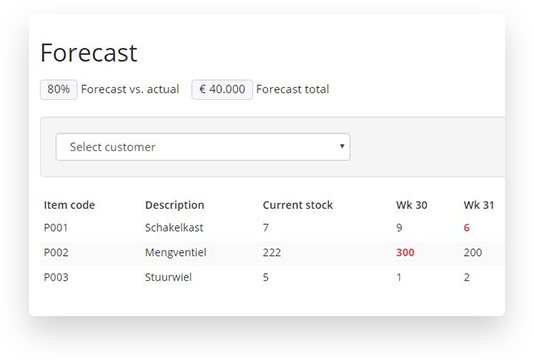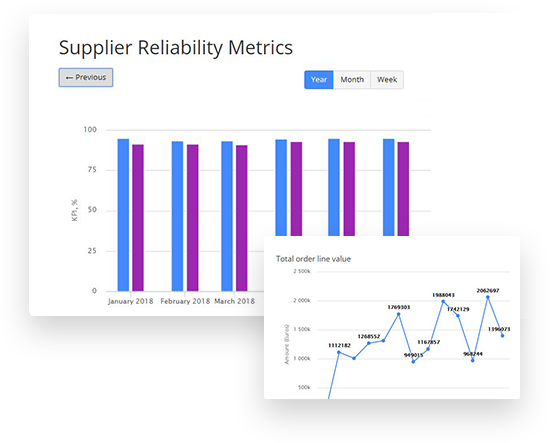 Real time inzage
Realiseer realtime inzage in je verkoopproces zodat je kunt sturen op de uitzonderingen. Enkele voorbeelden zijn: Leverbetrouwbaarheid, Orderstatus, Ordervolumes en Orderwaardes.
Integreer snel met klanten die al actief zijn op het platform
Demo aanvragen
Leave a message
and we will contact you.