HOW TO – Invite a supplier
To invite a supplier you have to click on "NETWORK" in the header. After that select the subheader "Network".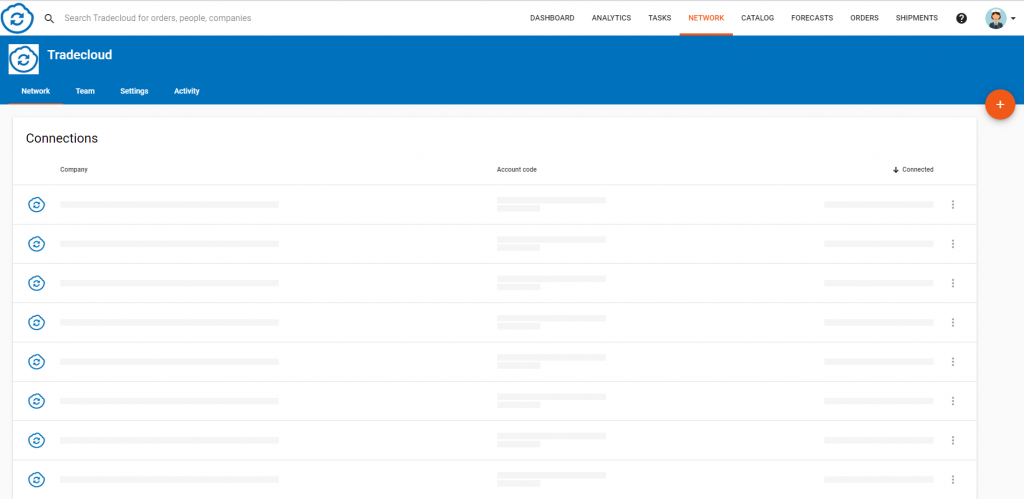 Then click on the orange circle with the + in it. The following window will appear: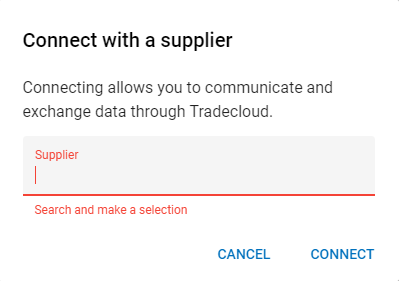 Fill in the name of the supplier you want to invite, Tradecloud will automatically recognize the suppliers that are in your ERP system. After pressing "connect" your supplier will receive an invitation by mail.