HOW TO – Confirm an order
When you receive orders in Tradecloud One, you will get an email notification with a link to the Tradecloud platform. When you are logged in there are two ways to confirm an order:
In the tasks page
In the order (line) detail page
In the tasks page all your tasks are combined in one overview, incoming orders are one of this tasks. By clicking on an incoming order it will unfold and all order information is shown. When you agree with the conditions of the order, you can easily confirm it by pushing the green thumps up. If you cannot fulfill the order you can reject it by pushing the red thumps down. If you cannot fulfill the orders but you can do it under other condition, you can do a change proposal to you customer by clicking on the pencil. Your customer will then receive an order tasks just like you.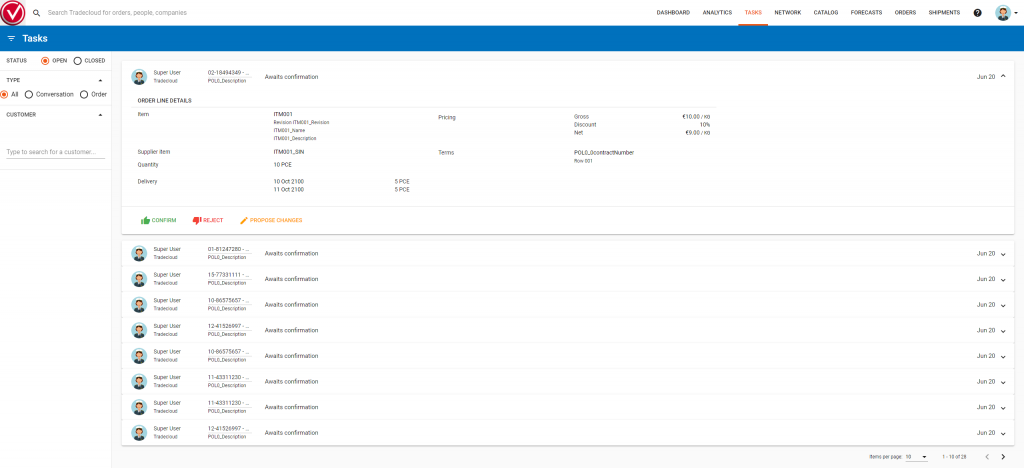 The same actions can be done in the order line detail page, you can acces this page by clicking on an order line number. On this page all information about an order is shown including the messages related to this order.