Attaching documents to an order (line)
In Tradecloud you can upload and attach files in several ways. It is possible to upload files to orders and order lines via the portal but files can also be uploaded and attached (automatically) via the API integration.
Uploading via the portal
Every user can upload file via the portal, it works more or less in the same as uploading files to Dropbox or Google drive. Here is how it works: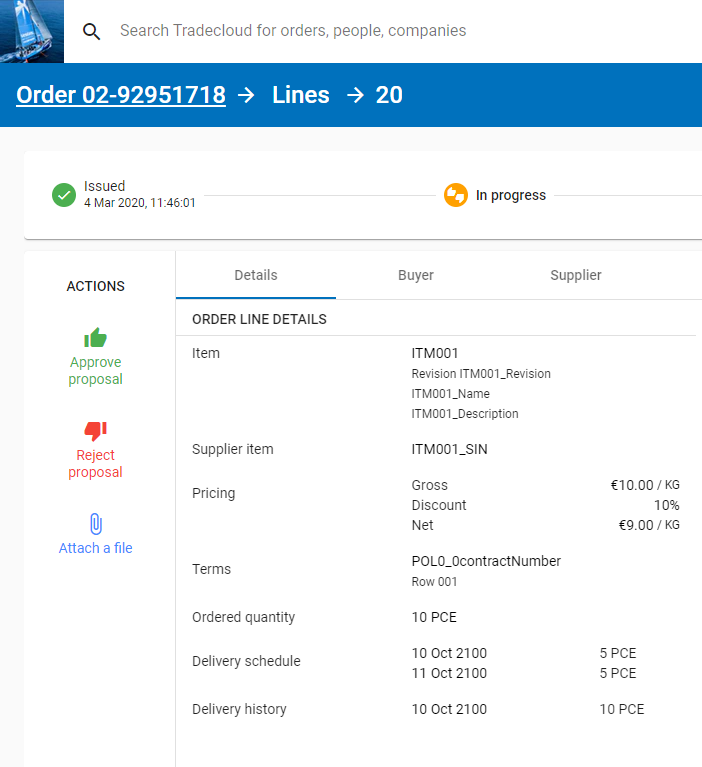 You log in to Tradecloud
Find the order or order line where you want to attach a file to
Click on the blue paperclip in the action column on the left
Select upload and pick the file you want to attach to the order or line
Optional: specify the document type, document name or document description
Click attach to finish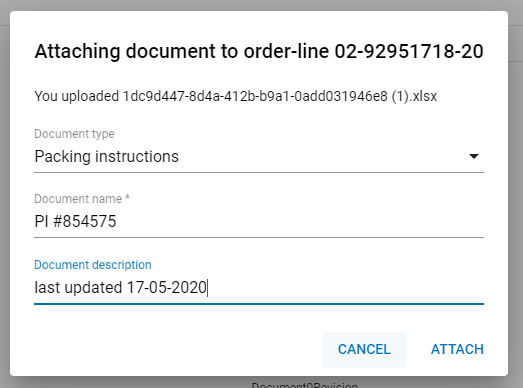 Only one file can be uploaded at the time. Reason for this is; for lots of the companies it is required to specify a document type before attaching a file to an order (line).
NOTE: Companies can determine themselves if they would like to be notified when a document is attached to an order (line), via the Acknowledge tasks settings. If you want to be sure the documents will be noticed, then send a conversation message to your supplier/customer to inform them about your uploaded file.
Uploading via API
Uploading and attaching files via the API can be very useful when you have to send product drawing or packaging instructions to your supplier every time you order specific products. Via the API you can automate this process and prevent human errors.
You can read the more technical documentation about the Documents API here.