Python Technical Tester (Delft or Ukraine)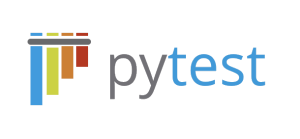 Are you a pragmatic technical test engineer and do you have hands-on experience with test automation? We would like to invite you to join the Tradecloud DevOps team located at Yes!Delft in Delft or remote in the Ukraine.
Our team uses the latest software architecture such as micro service based APIs and an event-driven architecture. We are using the latest technologies like Angular, Scala, Kafka, Cassandra and Elasticsearch. We use Continuous Delivery and the source code integration, testing and deployment are fully automated using Python, Jenkins / GitHub Actions, Docker and Kubernetes.
As a technical tester you will join the Tradecloud DevOps team in Delft or remote in the Ukraine and help extend the Tradecloud Platform with new features like the Shipments, Forecasts and Supply Chain Metrics. You will be responsible for automatic user acceptance testing, connector integration testing, performance, reliability and security testing.
What Tradecloud offers:
A primary role in the automation of acceptance testing our customer-facing connector and platform API.
Set up automated performance, reliability and security testing.
Work in a high-tech, start-up culture, surrounded by young entrepreneurial minded people
Receive coaching from an experienced CTO, tech lead and team lead.
Work on an innovative, growing SaaS platform within an international company
Visit Delft or Kyiv yearly
32 to 40 hours per week
The salary will depend on your experience, productivity and quality of work
What Tradecloud is looking for:
Passionate, communicative, experienced technical tester
Quality minded, with strong analytical capabilities and a keen eye for finding the edge cases
A smart, getting things done type tester, not a test manager
Driven to bring and maintain functioning software in production
Required skills:
Upper-Intermediate / B2 English communication skills
3+ years user acceptance test automation
3+ years API and micro services test automation
1+ years performance, reliability or security test automation
1+ years Python and pytest or similar framework.
1+ years Jenkins / GitHub Actions, Docker and Kubernetes
1+ years Linux
Desirable skills:
Domain knowledge: supply chain, logistics, social networks, ERP
Programming: Shell, Go
Architecture: API, microservices
Process: Continuous Delivery, Kanban / Agile, JIRA
Are you interested in this job at Tradecloud?
Send an email to our CTO: marcel@tradecloud1.com
Acquisition regarding this vacancy is not appreciated.